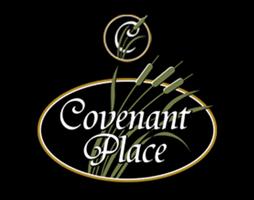 Covenant Place offers beautiful wooded homesites on a 20 acre lake that welcomes you home to a private and serene retreat. The community is situated in a quiet, natural setting comprised of 6.5 acres of green space, walking trails and a habitat that supports a variety of wildlife. The lake allows for fishing, canoes, row boats, and paddle boats.
Located in West Cobb, Covenant Place in driving distance from all that Metro Atlanta has to offer. The Covenant Place community is located close to downtown Atlanta, great shopping malls, excellent restaurants and is only 30 minutes from Hartsfield Jackson International airport. Homeowners can avoid heavy interstate traffic to the airport by taking Highway 278. Covenant Place is also within two miles of the Silver Comet Trail, which offers recreational activities, walking and bike paths.
Poised alongside a 20-acre lake in the City of Powder Springs, Covenant Place serves as a stunning celebration of nature's splendor. Homeowners are treated to regular appearances of deer near the water's edge, geese gliding on the lake's surface and rabbits hopping along a serene wooded trail. Offering up a remarkable blend of stylish construction and well-planned functionality, many of the homes in Covenant Place will boast side entry garages, full brick or stone fronts, and all of the luxury appointments our home buyers have come to expect.
While a select number of homeowners benefit from picturesque lake frontages, all residents of Covenant Place enjoy the peace and privacy of beautifully wooded home sites, more than 6 acres of scenic green space, and a network of tranquil walking trails. Of course there's plenty of fun to be found, as well. Homeowners can relax away entire afternoons fishing or exploring the lake via canoe, row boat or paddle boat. Located just two miles from the renowned Silver Comet Trail, adventurous families can enjoy jogging, rollerblading, biking or simply walking the dog along the paved path that stretches an astounding 61.5 miles from Smyrna to the Alabama/Georgia state line.