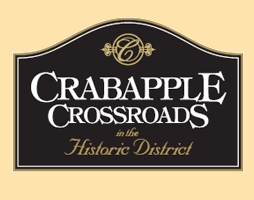 Crabapple Crossroads is a unique mixed-use development located in the Historic District of Crabapple, within the city limits of Milton in North Fulton County.
Reminiscent of times gone by, Crabapple Crossroads offers beautiful classically inspired homes featuring first floor master suites, oversized front porches, enclosed courtyards and rear entry garages. There are also a limited number of detached carriage homes with private courtyards. All our innovative home plans were designed by renowned Atlanta Town Urbanist Lew Oliver to create a unique village atmosphere.
Crabapple Crossroads offers an outstanding location, excellent schools, and pool with clubhouse also contribute to making this an exceptional neighborhood. You'll love living in this vibrant neighborhood where you can walk to the shops, restaurants and other fine businesses nearby.