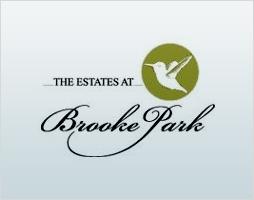 The Estates At Brooke Park is a beautiful community of 144 single-family homes located in the Canton area of Cherokee County on the Ethowah River, just minutes from Atlanta. Estates At Brooke Park homeowners enjoy lighted streets with sidewalks, a family swimming pool, a plaground, and tennis courts. The community sponsors a host of social events for children, families and adults throughout the year. There is ample opportunity for our residents to participate in the community through one of our various committees.
Comprised mainly of working professionals with young families the homeowners of The Estates At Brooke Park take pride in their neighborhood. In fact many homeowners, both past and present, describe The Estates At Brooke Park as the best place they've ever lived.
The Estates At Brooke Park is a sidewalk community where it is common to see families out in the evening taking long walks with their children or pets. There is always activity and opportunity to socialize at the pool during the summer months. When not at home, our residents enjoy an abundance of shopping, entertainment, fitness facilities and restaurants in the local area.