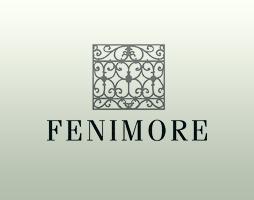 A hidden pearl in the heart of Dunwoody, this small enclave of five elegant homes was designed by Stephen Fuller and is one of the few new gated communities in Dunwoody.
The private neighborhood of Fenimore brings to mind small town warmth and family living. Porches, sidewalks and park-like open spaces evoke a feeling of time gone by. Mature landscaping around the homes and common areas will define both the homes and the community - a Bill Grant signature.
Fenimore Homes of Dunwoody boast open floor plans and refined detail, with traditional style utilizing a marriage of stone, brick and cedar. Take a moment to study the floor plans of these 5,000 to 6,000 square foot homes, and imagine the hours of enjoyment they will offer. Then take advantage of the elegant lifestyle that can be yours as a Fenimore homeowner.
Fenimore's convenient location provides you with all of the comforts of work and play. It is located on Dunwoody Club Drive, two miles west of Jett Ferry Road. It is less than half a mile from the Dunwoody Country Club and offers great proximity to shopping and good schools.