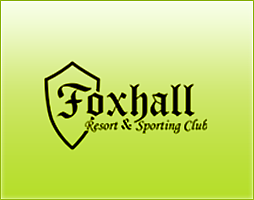 Foxhall has been awarded the distinction of being a 'Green Certified' land development project by the National Association of Home Builders. Foxhall was the first community in Georgia to be awarded this honor and is currently the largest in Georgia as well. Because Foxhall is committed to Legacy Living, a lifestyle that is characterized by generational interaction, it is only appropriate that environmental concerns and the future environmental health of our community be at the forefront of our development philosophy. That is why all Foxhall homes must also adhere to the 'Green Certification' standard.
The vision for Foxhall is deeply rooted in the concept of 'Legacy Living,' a way of thinking and a quality of everyday life that prioritizes making lifelong memories and building lifelong relationships within and between families. Never before have Atlanta families had the option of living in a resort and comfortably commuting to work in downtown or midtown Atlanta or living in Buckhead and being able to get back and forth to your own resort to shoot, fish, ride your horse, relax in a spa or participate in a variety of other sporting venues in a single evening.
Foxhall home designs are organized into a series of three distinctive styles. The Oak Series, The Cedar Series, and The Laurel Series. Within each series, there are three uniquely different floor plans, ranging from 2,500 square feet up to just over 4,300 square feet, depending on your living needs.
In keeping with the rustic elegant inspired architectural directions for the community, Foxhall homes have been designed with very clean, simple layouts that allow for efficient framing and open flowing interior spaces. Plans have been carefully designed to retain an overall shallow depth in order to minimize the elevation change associated with hillside properties. Open air porte-cocheres allow for close covered vehicular access when needed and ensure the appearance of the homes retain a cottage or cabin scale. Simple floor plans yield clean roof lines that add to the relaxed quality of the home.