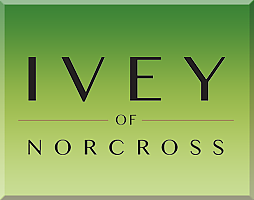 Ivey Of Norcross is an intimate community in the heart of the downtown historic district. Named for the famous baseball player, Ivey B. Wingo, this unique residential neighborhood is sandwiched between two of the City's largest and most visited parks and greenspaces.
Step right outside your door and walk to any one of the local City of Norcross Parks. Located two blocks north of Ivey Of Norcross, Thrasher Park boasts trails, playgrounds, and pavilions. This manicured central park is the frequent host to community events. Stroll the downtown area then relax in the park for a picnic or take a historic tree walk. Enjoy a stroll along the many streets and sidewalks, and visit the historic sites of the City of Norcross, founded in 1890.
The Ivey Of Norcross subdivision is named for local Norcross resident, Ivey B. Wingo. From 1910 to 1950 Norcross produced more professional baseball players than any other town in America per capita. In the late 19th century, Norcross boasted a minor league baseball field (presently the site of Lillian Webb Park).
Located two blocks south of Ivey Of Norcross, Lillian Webb Park is the city's newest park. This well-kept space is a downtown gathering place featuring a series of integrated fountains, an interactive splashpad, and a large town green. The wide lawn is prime for picnics and jazzy music is played daily in the park through loudspeakers.
Designed by the award-winning Robert Forro, Ivey Of Norcross is a unique, intimate community in the heart of Downtown Historic Norcross.