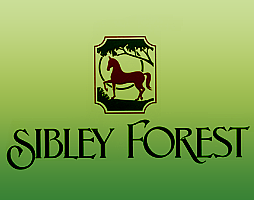 Nestled in the woods next to a national park in Marietta, Georgia, Sibley Forest has been home to 301 families since 1980 and boasts a magnitude of features that make it a great place to live.
Sibley Forest in Marietta is a top East Cobb swim and tennis neighborhood that features absolutely beautiful traditional homes. The sense of community in Sibley Forest is unique and special, almost like a small town.
Sibley Forest is located adjacent to Chattahoochee National Forest where you can hike or bike to the river and beyond.
Welcome to Sibley Forest Subdivision, a beautiful, little corner of East Cobb County, Marietta, Georgia. Founded in 1980 by neighbors who appreciate nature, residential pride and neighborly connections.
Sibley Forest represents some two hundred acres of verdant rolling terrain thoughtfully divided into lovely homesites. The same care which went into the Sibley Forest master land plan was exercised in the selection of a limited number of reputable homebuilders well known for their quality workmanship, attention to detail and ability to blend fine homes with nature.
Sibley Forest residents enjoy outstanding recreational opportunities. In addition to the priceless amenities of the adjacent Chattahoochee River National Recreation Area, there is family and social activity, swimming and tennis at the Sibley Forest Club. Six all-weather tennis courts, lighted for night use, a Junior Olympic size swimming pool and children's wading pool are provided for the pleasure of homeowners and their guests. The 1,600 square foot traditional clubhouse(recently renovated), architecturally complementary to the stately homes of Sibley Forest, includes a social-meeting area with massive fireplace, kitchen and cabana facility for ladies and gentlemen.
Grand tradition has been associated with the Sibley Forest tract for generations. Large parcels of land, steeped with folklore and legend, have remained in one of the South's most prominent families since the 1800's. Formerly horse breeding farms and polo fields, Sibley Forest has survived Civil War escapades as well as Cherokee Indian tribal sites where cherished archaeological relics can still be found.