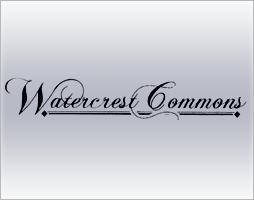 What could be more divine than living in a an "Old World" English manor style home, with the absolute finest appointments, yet not worry about lawn maintenance and sleep soundly in a gated community? Right now, the award-winning team at Cornerstone Craftsmen is creating these dream homes on 15 lots near Historic Roswell in East Cobb. Watercrest Commons is not for everyone. It is for sophisticated, mature adults who demand the finer things in life. Zoned RSL for Residential Senior Living, Watercrest Commons homeowners will have at least one owner over 55 yrs. in at least 80% of the homes. Watercrest Commons offers exquisite home and landscape design, such as that found within the multimillion dollar Heathermoor and Brookshyre Manor developments, but in a cozy, intimate setting and at a much more affordable price point with terrific Cobb County taxes.
Watercrest Commons is a fantastic opportunity for mature empty nesters looking for a really special community. Some lots will accommodate pools and terrace levels.
Watercrest is an intimate enclave of 12 home sites in East Cobb, located in the Walton High School district. Spacious floor plans allow homebuyers to personalize homes with up to six bedrooms, bonus rooms, media rooms, loft space, studies and more.
Watercrest Commons residents enjoy a front-door view of a central courtyard with green areas and park benches. Watercrest Commons is convenient to excellent shopping, dining and recreational facilities such as The East Cobb Swim and Tennis Center, the YMCA, Mountain View Aquatic Center and The Avenues at East Cobb.