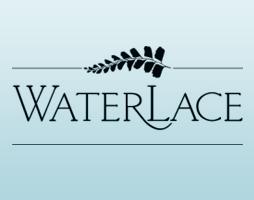 Located just 15 miles south of Atlanta's city limits, Waterlace features two pristine lakes perfect for canoeing, fishing and kayaking, as well as 4 tennis courts with a tennis pavilion, a 5-lane lap pool and a Garden Walk. Homes at Waterlace offer spacious designs with rich architectural detail and personal style!
At Waterlace, the pristine lakes wash away the demands of the world, the Sculpture Garden Walk will cut a pathway straight to your heart and a child's imagination will get as much exercise as his body. This is a place where family becomes friends and friends become family. This is the place you'll never wish to leave. This is Waterlace.
With two pristine lakes and over 100 acres of open space, Waterlace celebrates the joys of the great outdoors. Here, you and your family can cherish the important things in life, like catching fireflies on a warm summer evening, walking to school or learning to paddle a canoe. This 600-acre community will be home to fewer than 400 families, with each home situated on a lot of at least one acre.