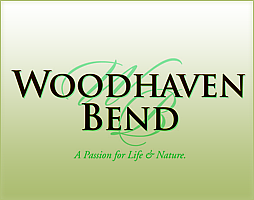 Imagine 28 one-of-a-kind 3.5 to 19+ acre homesites nestled in the bend of one of the most unspoiled rivers in the country and you have some idea of Woodhaven Bend on the Etowah.
Here, nature and domesticity have achieved a perfect rapport. A 2 mile by 150 foot natural buffer abuts the river and surrounds the entire property. No home site is less than three acres. Several are more than 10. Choose between sloping meadows with river access and wooded bluffs with commanding river views. Each site has its own unique allure.
150 years ago, many came to this bend in the Etowah River to their fortune in gold. The Franklin and Creighton Mines prospered on or near this site for decades. A few remnants of the early mining days can be observed on part of the riverfront property.
But today, it is Woodhaven Bend's abundance of nature and million dollar views that reward a privileged few. Moving inward from the river, you encounter wide open meadows perfect for grazing horses. Central to the property are forested uplands that command unforgettable river views.
But just as impressive as all the natural beauty is all that stands behind it. There's quiet security, architectural integrity spearheaded by acclaimed architect William Harrison, and the pure joy of living in a place unlike any other.